What does it mean to be show up and be present? This is the topic of my guest blog post this week for the Center for Courage and Renewal. It was a daunting task to describe as thoroughly as possible the inner and outer work needed in order to show up fully. There are so many messages and experiences that leave us feeling unsafe or broken. Each person has the right (and hopefully the freedom) to define for themselves what healing and wholeness can look like–and being present is a cornerstone of that experience.
What does being present mean to you?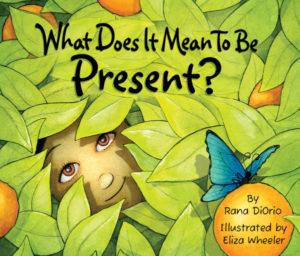 From What Does It Mean To Be Present? Copyright © 2010 by Little Pickle Press.
Used with permission of Little Pickle Press.